Digital Media, Tools, and Technology in Education

         allowing to initiate to EdTech and targeting teachers and any non-specialist involved or interested about education with digital tools.
Course Objectives
By completing this course, you will be able to:
Identify the important components of a computer.
Define the key concepts commonly used in informatics, such as algorithms, information coding, machine learning, etc.
Illustrate how to use JavaScript with JSON data, formatting Web pages with HTML tags and CSS directives
List the benefits and drawbacks of Adobe Captivate or Articulate Storyline as authoring tools
Create a sample file using Adobe Captivate or Articulate Storyline
Create an animation or a game using Scratch virtual programming environment.
This course will take approximately 6 hours to complete. We hope you enjoy this course and find it useful in your journey as an education technologist!
Course Outline
This course will comprise the following modules:
Hardware and Software: How does a computer work?
Introduction to Programming
Popular authoring tools in e-learning
The role of web and social networks in learning
Demystifying AI, machine learning and deep learning
Educational robotics – an introduction
How AR and VR is being used to change the way we learn
Let's Start : joining the course
Joining the course is free. Just follow the steps listed below to get started.
More : the complete MSc formation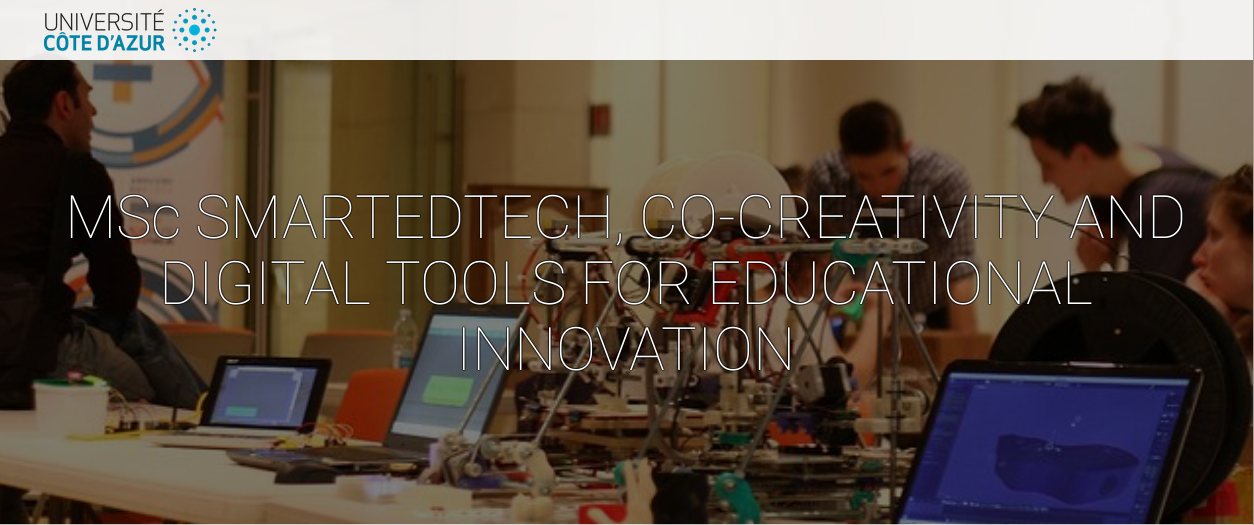 The different partner of this production are :
with the effective help of: